For additional information click in the Cabin and Resort link below to go to the property's Website.
Property Overview
The Ashley Inn
500 North Main St.
Cascade, ID 83611
Local Phone: 1.866.382.5621

Ashley Inn is the essence of Idaho living. Pamper yourself at this affordable yet elegant boutique hotel in Cascade, Idaho, close to Lake Cascade, Payette River, Golfing, Fishing, boating, and Kelly's Whitewater Park. McCall, Idaho is just 25 miles north of us. The Hotel offers 67 individually decorated rooms to make each visit an unique experience. A fireplace in every guest room provides warmth and relaxation with a touch of elegance and grace.
Availability Calendar

= no vacancy
December
-
-
-
-
-
1
2
3
4
5
6
7
8
9
10
11
12
13
14
15
16
17
18
19
20
21
22
23
24
25
26
27
28
29
30
31
-
-
-
-
-
-
January
-
1
2
3
4
5
6
7
8
9
10
11
12
13
14
15
16
17
18
19
20
21
22
23
24
25
26
27
28
29
30
31
-
-
-
February
-
-
-
-
1
2
3
4
5
6
7
8
9
10
11
12
13
14
15
16
17
18
19
20
21
22
23
24
25
26
27
28
29
-
-
Location Maps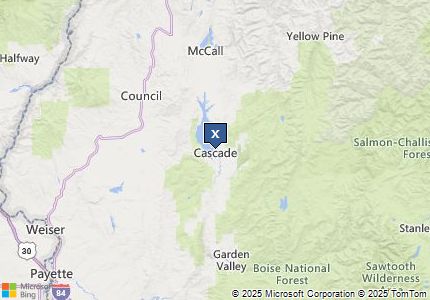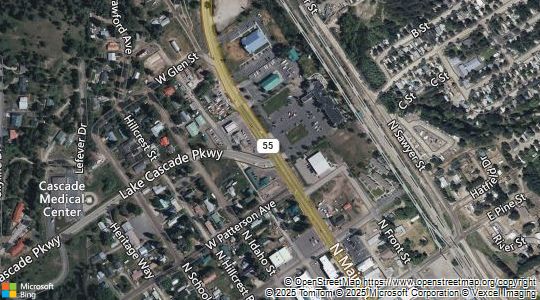 Overall Rating
| | | |
| --- | --- | --- |
| Excellent | | 157 |
| Very Good | | 10 |
| Average | | 17 |
| Below Average | | 1 |
| Really Bad | | - |
Rating by Category
| | |
| --- | --- |
| Location | |
| Comfort | |
| Rooms | |
| Service | |
| Value | |
| Housekeeping | |
Write your review